Location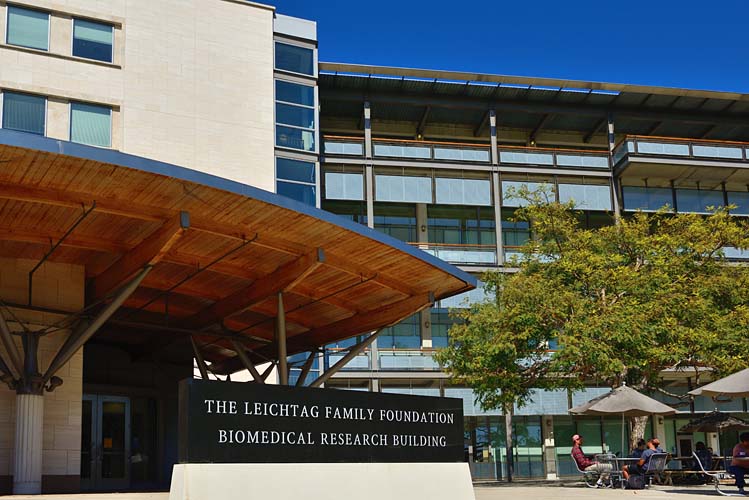 We are located in the Leichtag Family Foundation Biomedical Research Building on the 4th floor. If you use the main entrance to the building (1), take the elevator to the 4th floor and use a balkony hallway to get to the opposite side of the building. Or use the east side delivery elevator (2) directly from the street and go to the 4th floor.
Office: Leichtag Building Room 483
Microscopes: Leichtag Building Rooms 470 and 471
Data analysis workstations: Leichtag Building Room 486
Parking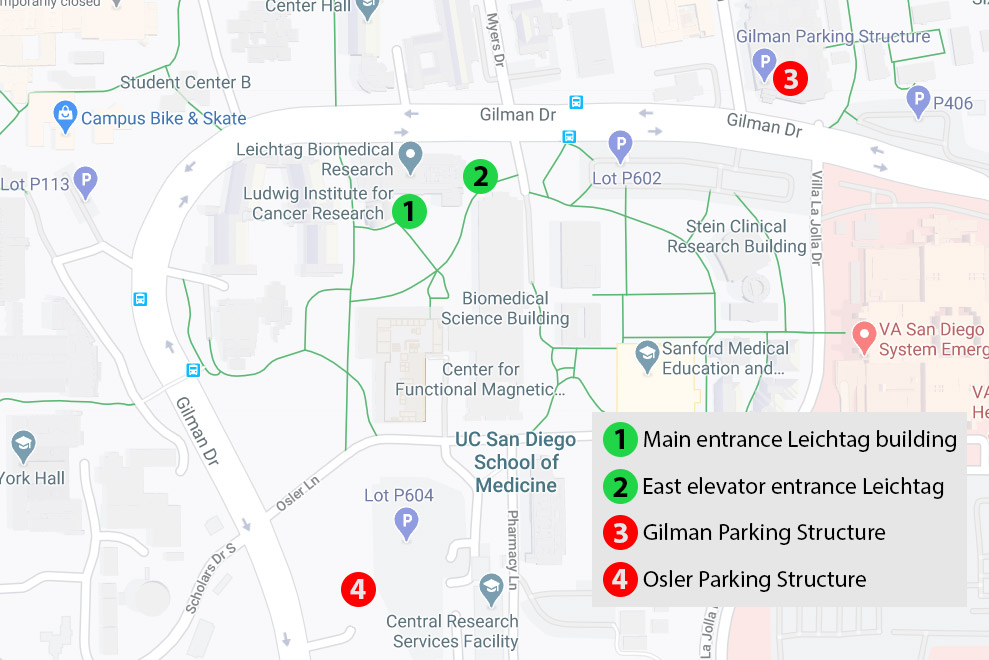 The Gilman (3) and Osler (4) Parking structures are both walking distance from our center. Although, they differ type of parking spots composition; the Gilman Parking structure has mainly Visitors and A permit spots contrary to the Osler Parking structure which has mainly B and S spots. For non-UCSD users, we can reserve a visitor parking spot for a fee.
Gilman Parking Structure: 3100 Gilman Dr, La Jolla, CA 92093
Osler Parking Structure: near the corner of Osler lane and Gilman Drive and is unfortunately not indicated in Google Maps.